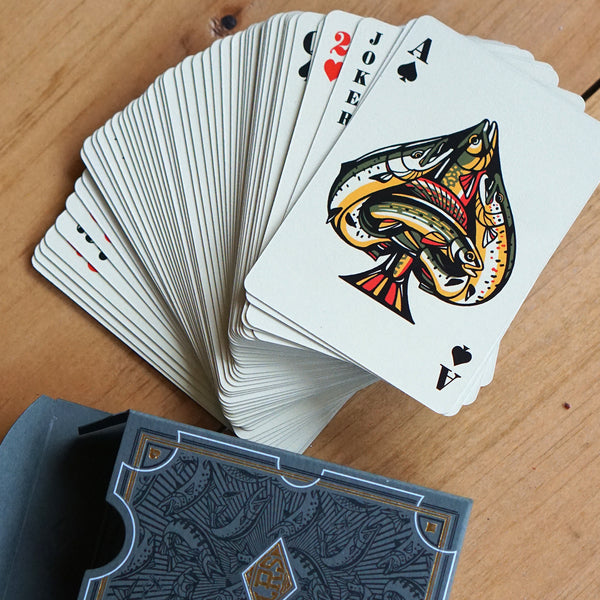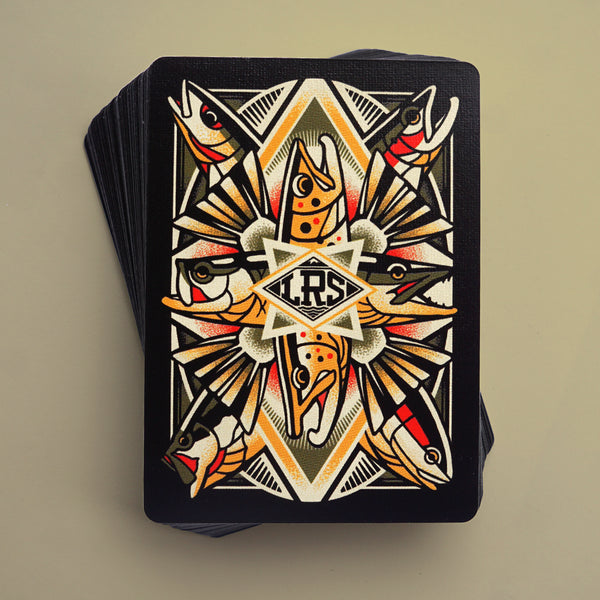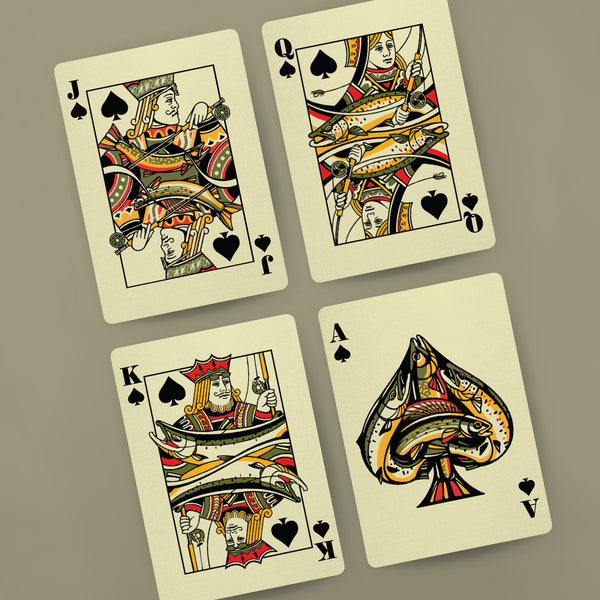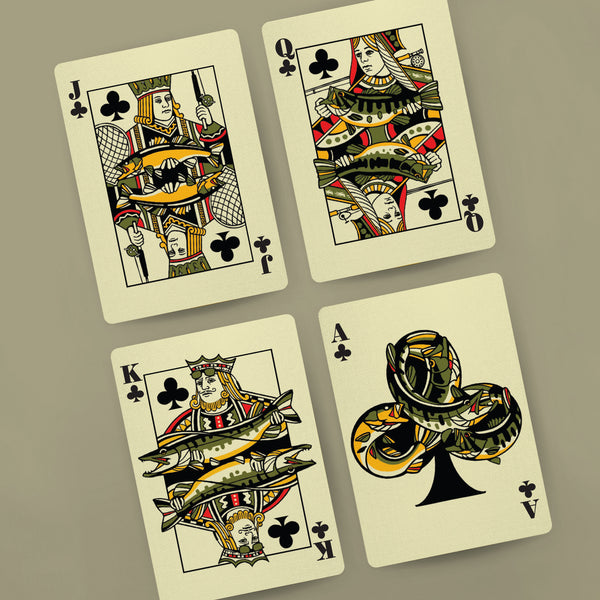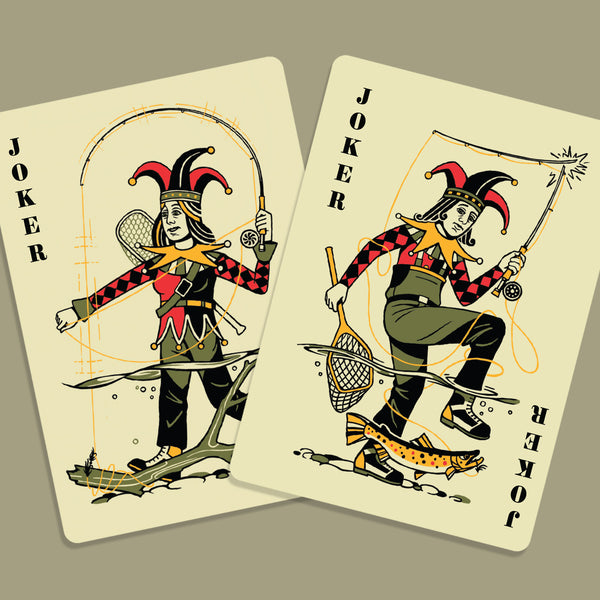 The decks are finally completed and are shipping out now!
Back in October of 2021 I decided to draw a King of Hearts and see if there's was interest in drawing a whole deck. After seeing the overwhelming response of people wanting to see the deck completed, I decided to say heck with it and jump in headfirst. For about a year and some change, I drew and designed every aspect of this deck. From the tuck box embellished with gold leaf and embossment, to the card backs, to the court cards and even down to subtle details in the symbols on the number cards, nothing on this deck was overlooked. This is the perfect deck to bring to camp, or play with friends or family on poker night, or gift to anyone you know who loves cards and fishing. 

Cards are printed on casino grade, 310 GSM coated linen stock. Packaged in cellophane wrapping to avoid any scratching on the the tuck box.
If you are a fly shop owner/manager and want to purchase bulk orders for your store, please contact me at Rob@LakesRiversStreams for wholesale rates.