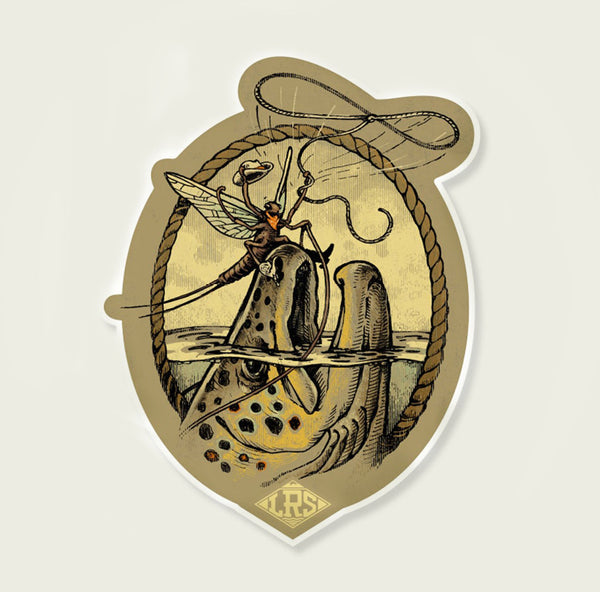 The Mayfly Rodeo! Maybe it's a metaphor for making the best of a bad situation, or conquering your fears. Or maybe it's just a bug who's down for a fun ride. Either way, it makes for a heck of a decal.

•High Quality Die Cut Sticker.
•For indoor or outdoor use.
•Measures approx 4"x5.5".

*Please note, if you select economy shipping for your decal order, tracking is not provided.