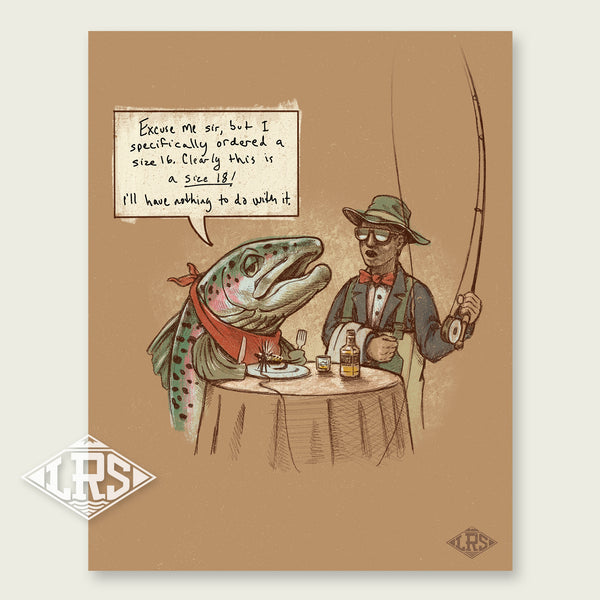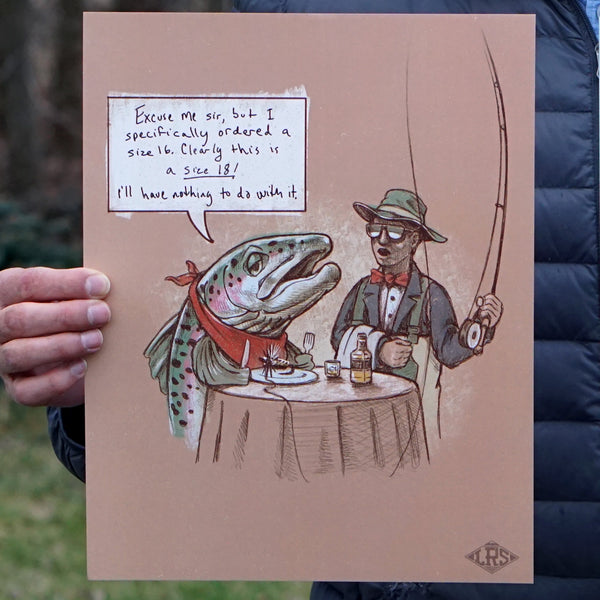 When the trout snubs your perfectly presented dry fly. Does this image hit close to home for you? Well hey, now you can hang it in your home, and maybe feel like you're getting the better of those picky trout.

•Printed on heavy stock, artist quality, archival paper.
•Smooth matte finish.
•Measures 11"x14".
•Hand signed by LRS artist and owner, Rob Benigno.